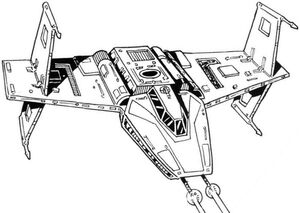 Write the text of your article here!
Schematics
Edit
Levian-Class Scout Airship
Edit
Production information
Edit
Manufacturer:
Edit
Scouting and Spying-type small Airship
Design Brainchild:
Edit
Technical Specification
Edit
Armament:
Edit
Other Equipment:
Edit
Heavy Energy Shields, follows armour surface.
Heavy Armour
Affiliation:
Edit
Albion's 8th Aerial/Space Fleets
"Lunatic Pandora" Defence Armada
Dark GF Search Force
Project "Hyne Revival"
Known Owners:
Edit
Known Commanders:
Edit
Ad blocker interference detected!
Wikia is a free-to-use site that makes money from advertising. We have a modified experience for viewers using ad blockers

Wikia is not accessible if you've made further modifications. Remove the custom ad blocker rule(s) and the page will load as expected.